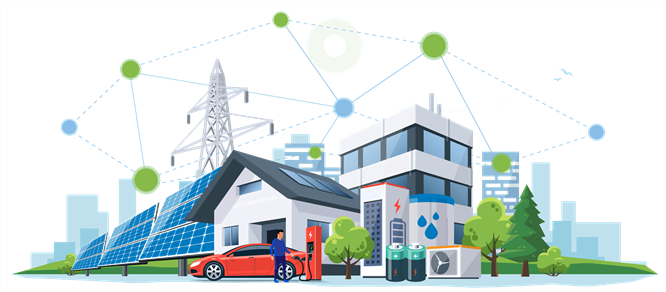 The Power Grid for the 21st Century

DIGITAL.  MULTILATERAL.  RESPONSIVE.  CUSTOMER-CENTRIC.  DATA INTENSIVE.
Acelerex is a pioneer in providing SaaS-based solutions to the challenges of integrating renewables, energy storage and electric vehicles into the 21st century power grid.
WHO USES ACELEREX SOFTWARE? 
Developers, governments, utilities, EV charging players, resiliency solutions providers and infrastructure investors, among others.
WHY DO THEY USE ACELEREX SOFTWARE?
To plan and / or operate investments in distributed energy assets.